Over the course of 4 years, Alison Green and the team at Jackson Design and Remodeling worked tirelessly on a custom home project for their clients in a quaint town near San Diego. The venture, affectionately named "Colorful Originality," required the team to build a home from nearly the ground up while still preserving the historically protected features of the property.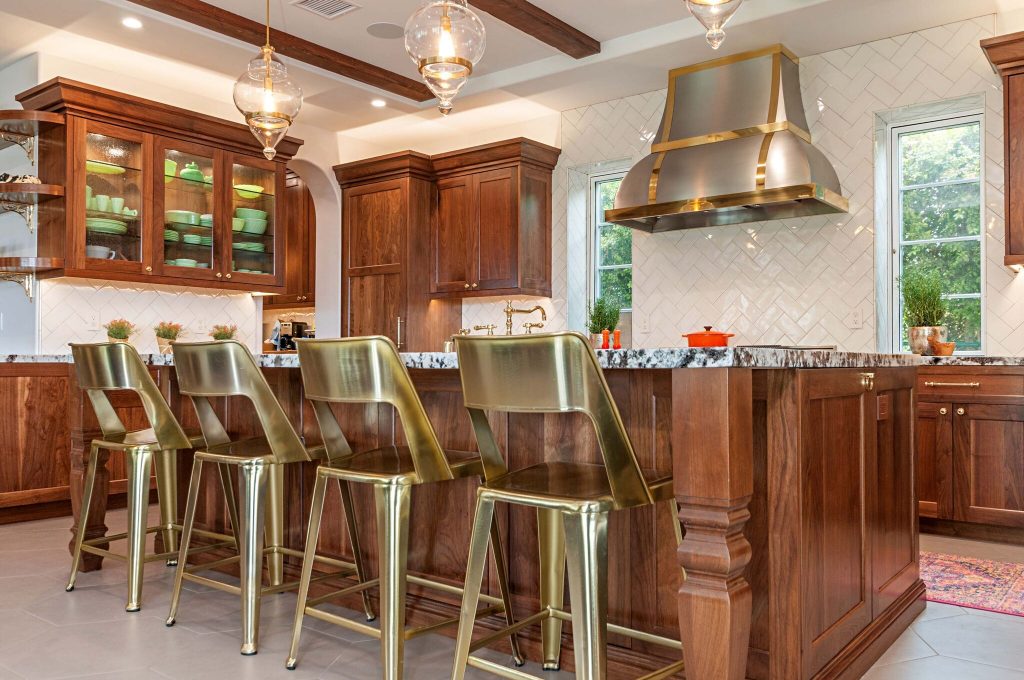 "We met the clients in mid-2014, designed the entire home over the course of a couple months, and submitted drawings to the city," Alison told us. However, after waiting months to hear back from the city, it was revealed that the home was designated historical. "In this case," Green explained, "our original design did not work as we were proposing to tear down most of the house and start from scratch." Green and her team went back to the drawing board to redesign, keeping the current walls and windows intact.
4 years later, Green's clients have the home – and kitchen – of their dreams. The kitchen features beautiful mosaic floor patterns, striking wood cabinetry, and an ILVE Majestic 48" Dual Fuel Range in stainless steel with brass trim and decorative scroll feet.
"Each room of the home has unique elements it's hard to categorize in one style," Green told us of her design, "We kept the 1920's Spanish Revival architecture as much as possible, but of course put a modern spin on the interior." The eclectic yet traditional style of the home is effortlessly carried into the kitchen with the help of the brass details and scroll feet of the ILVE range.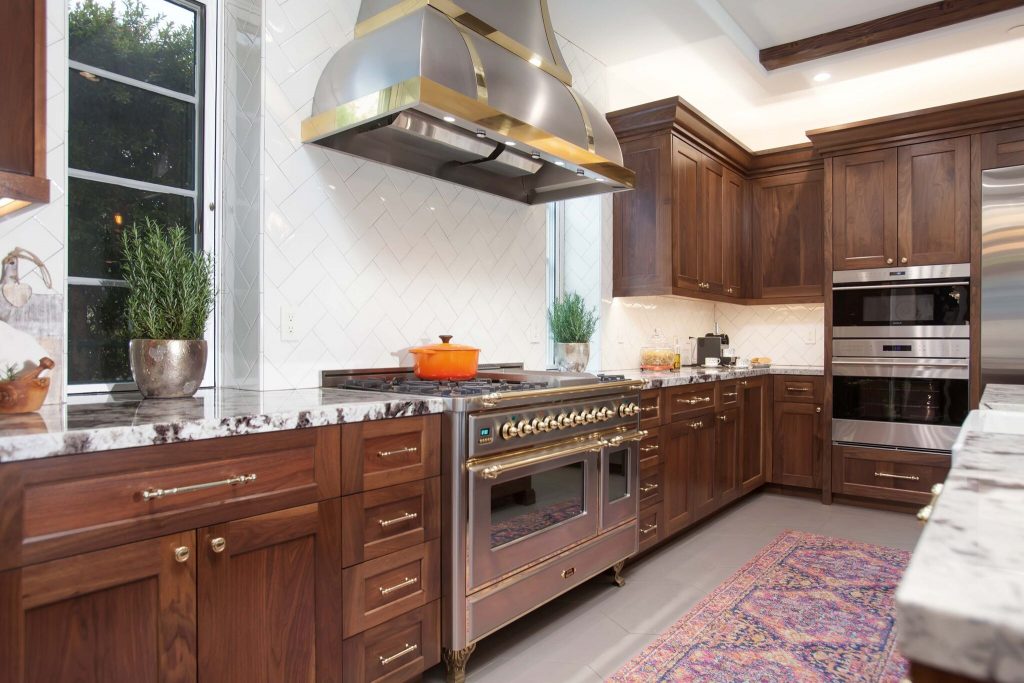 Brass, Green says, is a very popular trend in interior design, "It can be polished or brushed, but lots of brass accents have been popular in plumbing fixtures, accessories, cabinet hardware, and light fixtures."
While working on the kitchen design Green explains, "Our clients saw the range in a magazine and really liked the look of it – they weren't afraid of making bold choices." Her clients never saw the range in person, but simply knew it was the right choice to complete their home.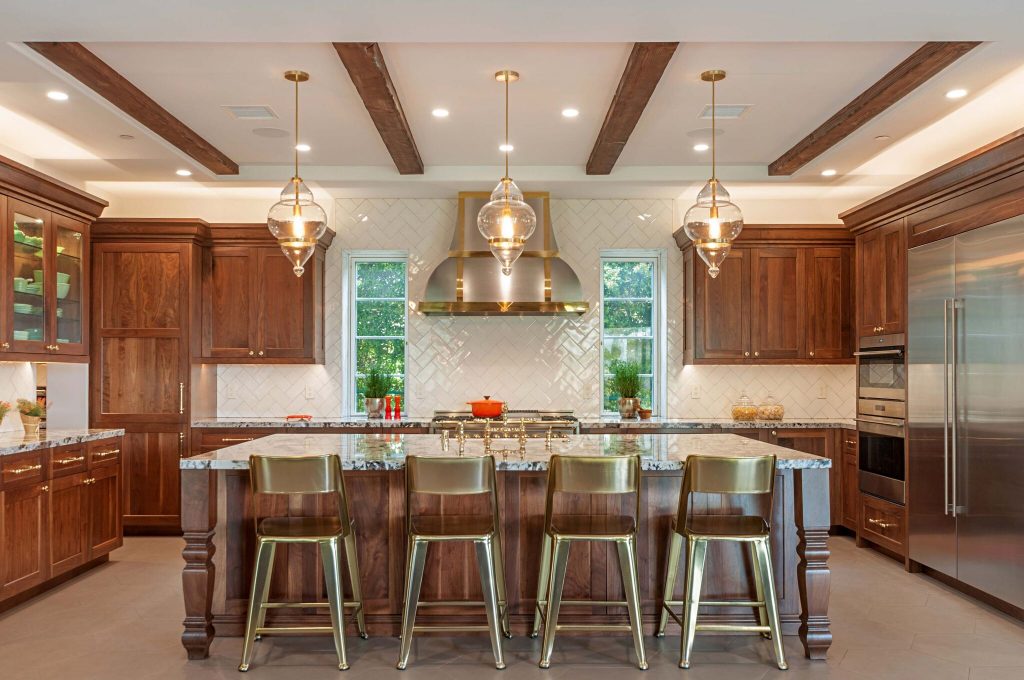 "When we first met the clients, they had no kids and four dachshunds," Green says. Now, along with their dachshunds and dream home, they have two sons. By putting a unique modern spin on traditional Spanish Revival architecture, Green and her team at Jackson Design and Remodeling created the perfect home for these California natives.
Thank you Alison Green for sharing your design story with us!