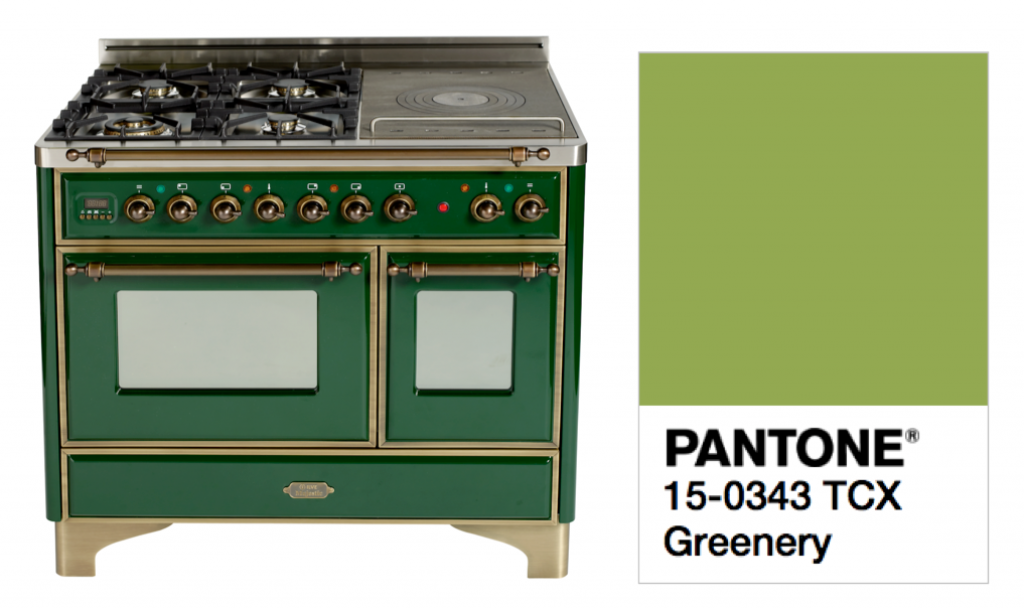 Each year, the Pantone Color Institute selects their Pantone Color of the Year to reflect global culture via a color snapshot. The 2017 Pantone Color of the Year, Greenery, has been selected to represent growth and new beginnings.
Known as "nature's neutral" Greenery is a shade that works well with various different color combinations. Bringing growth, harmony, and safety into designs, green appliances are the perfect choice for a fresh focal point in the kitchen.
ILVE offers two unique ways to bring the trending green color into the kitchen. Along with the standard Emerald Green color, available for the Majestic and Nostalgie range series, is the RAL Custom Color Program. Over 200 RAL colors are available, such as May Green (6017), to offer the same fresh and calming properties in a personally selected shade.
Mix & match these greenery inspired colors with different trim, cooktop and leg options for a completely customized look that will revitalize your kitchen design.
Fore more trends and product news from ILVE, follow us on Facebook, Instagram, Twitter, Pinterest & Google+.