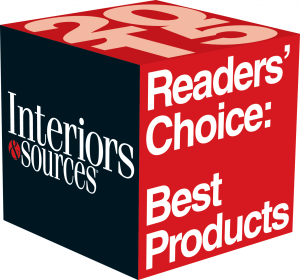 ILVE, known for their handcrafted Italian appliances, has been selected as a winner in the 2015 Interiors & Sources Readers' Choice Awards in the Best of Kitchen & Bath Category for the ILVE Majestic Range. For the first time in 7 years, voting was done via Facebook "likes" to tally the favorites.
"It is such an honor to have been voted a Readers' Choice Award Winner for our ILVE Majestic line," says Melissa Haber, Director of Sales & Marketing for EuroChef USA. "The ILVE Majestic stands as a staple for our brand, and the fully customizable options make our line of ranges an easy choice for architects and designers."
ILVE's Majestic line of ranges is available in both dual fuel and gas only. The ranges are offered in five standard American sizes including 60", 48", 40", 36", 30" with both single and double oven options available. The line is fully customizable with seven standard colors, 213 Classic Colors, three trim options and four leg options allowing for a wide range of choices for personalization. Additionally, ILVE Majestic Ranges are equipped with green energy features such as an EU "A" green energy rating, triple-pane glass doors for better heat insulation, and an 8-minute electric oven preheat.
In the 7th Annual Interior & Sources Reader's Choice Awards, dedicated readers and industry specialists voted for the latest and greatest products in the interior design industry. The voting took place during a two-week voting period in November via a Facebook vote, and winners were announced in the December issue of the magazine.