Designer Melissa Fitzgerald from Melissa Fitzgerald Kitchen & Bath Design was recently awarded five 2017 National Kitchen & Bath Peak Awards, including 1st Place in the Medium Size Kitchen Design category, for her home kitchen project featuring an ILVE Majestic range.
Her Colorado kitchen project entitled "Industrial French Kitchen" was inspired by the relaxing, yet chic, atmosphere of European cafés.
"The inspiration for this design was to feel like you're sitting at a French Café or Bistro, whether enjoying your coffee and reading the paper or sipping a glass of wine," said Melissa.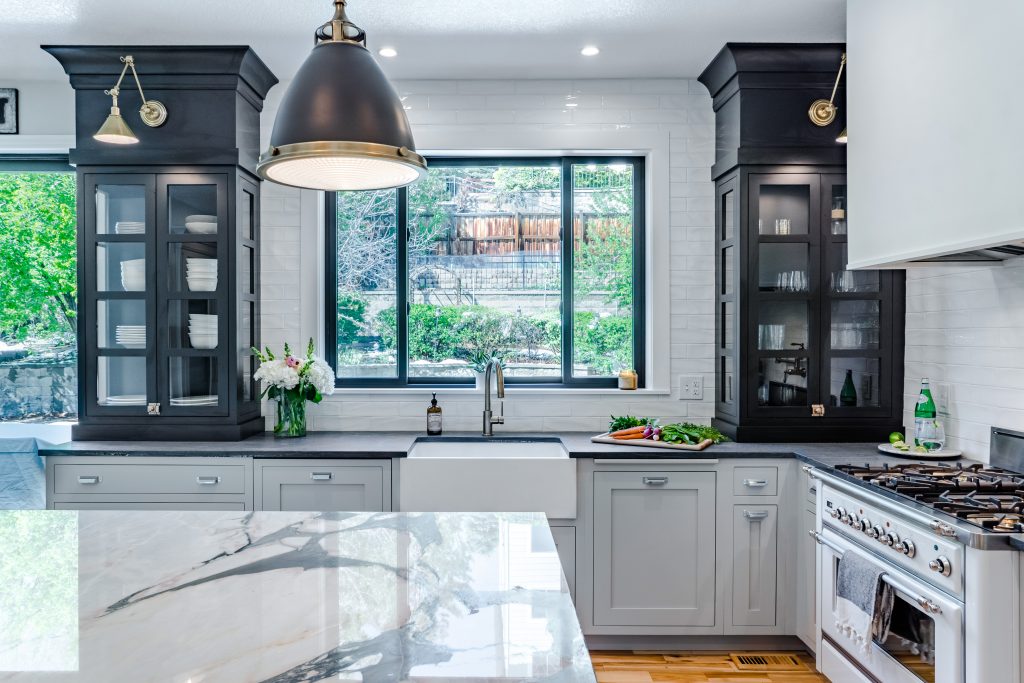 Before the renovation, the layout of the space was a typical U-shaped kitchen lacking character and light. "My main objective when starting to draw up plans was to lighten up the space and make it feel larger without moving any walls."
The designer was able to accomplish this by choosing specific building materials that brightened up the space and by moving appliance locations around to add more functional and decorative lighting.
When it came time to choose the new appliances, Melissa decided on a 36" Majestic Range in True White with Polished Chrome hardware. Also included was the optional upper hand-rail for an extra pop of character.
"I chose an ILVE range because of the combination of functionality and aesthetics of the range. I get tired of seeing stainless steel everywhere and was determined to have as little as possible in this kitchen. So when I saw all of the color options ILVE offered, I was over the moon," said Melissa.
"Functionally, I knew I wanted at least four burners, but most of all a griddle because I love cooking pancakes on the weekends. Once I learned that you can remove the griddle when not in use and that it works in conjunction with a steamer pan to steam veggies, I was sold."
In order to avoid competing with the ILVE range, the designer designed a drywall wrapped hood and painted it white to compliment the range. This was only one of multiple mixed material choices Melissa used in her design to add additional texture to the space.
Thank you, Melissa, for including ILVE in your award winning design! For more ILVE Appliances news and projects, follow us on Facebook, Instagram, Pinterest, Twitter and Google+.