A new year signals new beginnings, and we can't think of a better way to celebrate the new decade than with an update to the most popular room in the house. Whether you are downsizing, remodeling, or building a new home, Verona Appliances shares six design trends you'll definitely want to include in your kitchen in 2020!
Sleek Interiors
Designers and homeowners alike are opting for a more seamless look in the kitchen. Built-in ovens like Verona Appliances' 110V Electric Wall Oven & 24-inch Gas Wall Oven options are perfect for minimalist designed kitchens where space is limited. This contemporary aesthetic provides more countertop space while offering clean sightlines in an open concept design.
High-Contrast Designs
White kitchens have been a popular design trend for the past few years. In 2020 we will see a shift towards a more dramatic interior that will bring personality to these neutral spaces. One way to do this is by adding contrast to your space in the form of different colors, textures and materials. Contrast invites a hierarchy in design and draws attention to different focal points creating a more visually appealing space.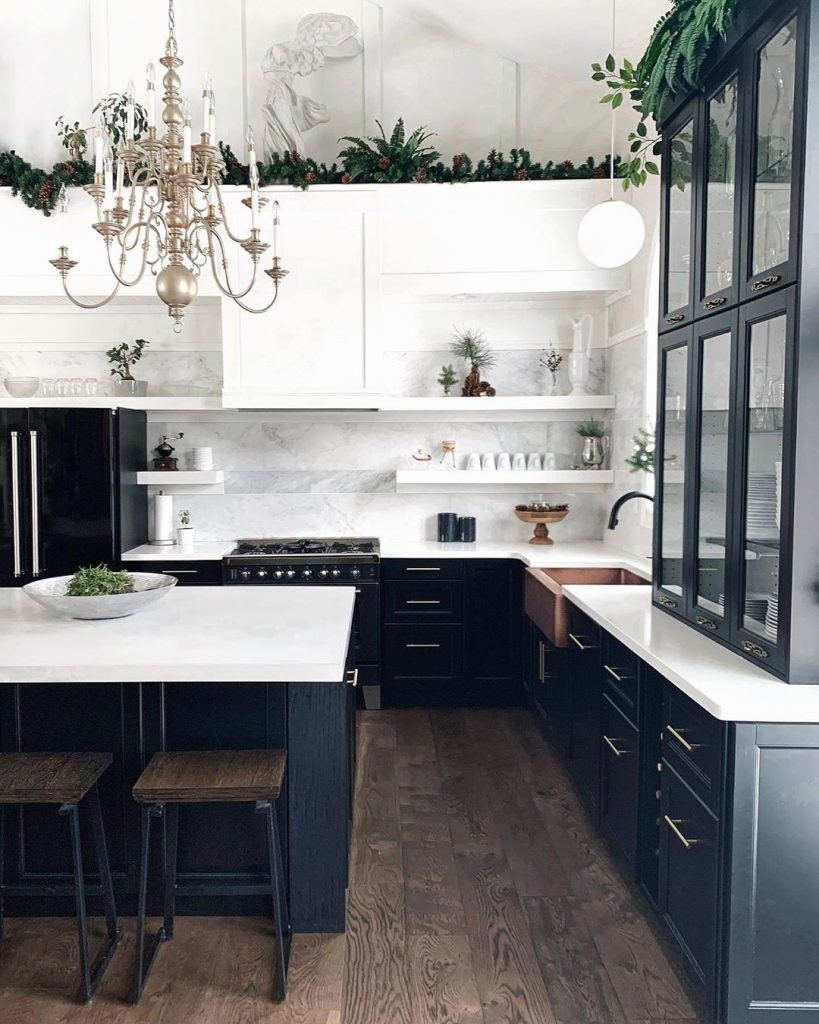 Hints of Color 
One way to infuse color and visual interest to your kitchen is through bold appliances. Homeowners are now mixing and matching colorful ranges, refrigerators, microwaves and hoods to reflect their personal style. Verona Appliances offers unique color options for their Designer Series in a variety of on-trend colors including the all- new Gloss Black and Slate Gray body colors as well as the new Burgundy and Black knob options. Verona also takes the design process one step further and allows homeowners to customize their own Designer Range.

Green Alternatives
Sustainability and wellness are at the forefront of everyone's mind in 2020. Designers and homeowners are becoming more environmentally conscious about the materials and products they include in their designs. Verona Appliances offers plenty of solutions that lend to a clean, green kitchen.
Verona's range cavities are built with an easy –to- clean enamel, which allows chemical-free cleaning. The interior of all ranges can be cleaned with a water, lemon, and/or vinegar solution, while the glass in the oven doors can easily be removed and wiped down with soap and water in the sink.
Verona also offers two 36" range hood options that reduce the natural carbon monoxide run-off created by gas cooktop burners while being used.
Kitchens Built for Entertaining
At their very core, kitchens are the heart of every home and are great spaces for hosting and entertaining. Hosts know that the kitchen is like a magnet for guests and modern, open designs encourage this. Large double-oven ranges like the one offered in the Verona Prestige Series & N Series allow hosts to accommodate their guests' wide range of tastes and cook several dishes at once.
Large Islands
Islands have become the hub of kitchens, providing space for Sunday brunches, morning pancakes, and packing lunches for the family. According to the 2020 Houzz Kitchen Trend Study survey, one-third of the 2,600 homeowners that were surveyed, added an island during a 2019 renovation, while nearly a quarter upgraded an existing island. Homeowners are expected to expand on the island trend of the past decade by adding larger islands or even an additional island to accommodate additional storage and appliances and create more work stations while maintaining a clean look.
For more from Verona Appliances, visit www.veronappliances.com.