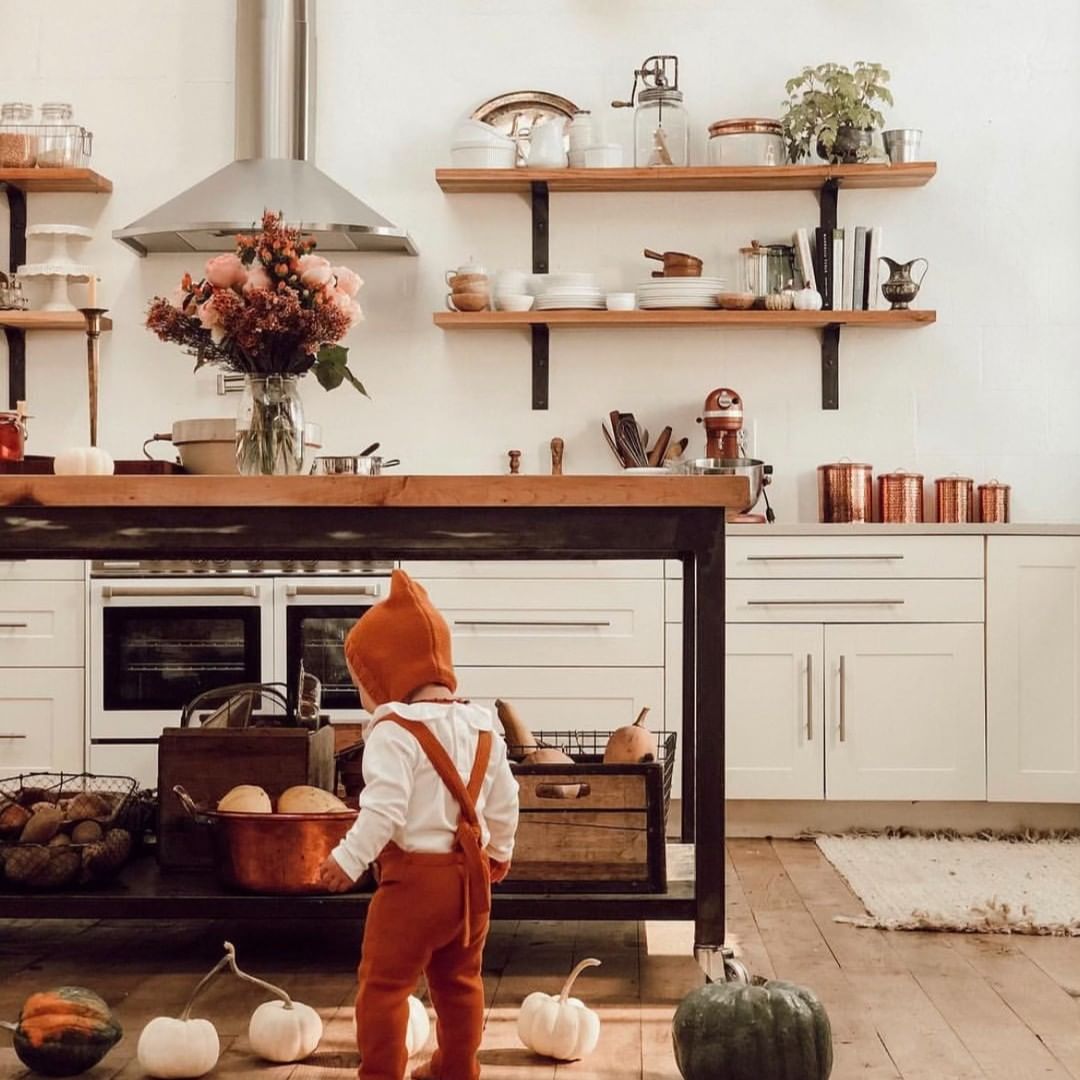 Fall is in the air! As the leaves begin to change and the days grow cooler, what better way to welcome this autumnal shift then adding seasonal décor into the heart of your home.
From incorporating lush accents and bold colors to adding organic, natural accessories, give your kitchen the refresh it needs inspired by the rich autumn harvest.
Read below for some of our favorite style tips on how to decorate your kitchen for fall.
Neutral Color Palette
Using neutral colors such as beige, green and brown create the perfect color palette for a warm and cozy space. Additionally, accents such as copper containers, green wreaths and wooden accessories add a glamorous yet natural beauty.
Accessorize Your Kitchen Island
Keeping your kitchen island functional yet stylish is key. Creating an eye-catching arrangement consisting of fall scented candles, a small wooden tray, greenery and gourds is the perfect combination of texture and color creating blissful ambiance to your space.
Pumpkins. Pumpkins. And More Pumpkins.
Whether it's felt garland adorning your cabinets, stacked pumpkins from the local farmers market or detailed embroidered hand towels, there is no end to the elegant and fun ways you can incorporate this seasonal staple into your home.
Autumn Tablescape
A fun, yet easy way to bring fall into your kitchen is through a beautiful and bountiful tablescape. Adding fresh fruits, candles, wooden cutting boards and herbs creates an organically balanced surrounding for your showstopper meal.
For more from projects, products, trends and news Verona Appliances, follow us on Facebook or Instagram or visit www.veronappliances.com.