If you've ever hosted or will be hosting Thanksgiving, you know that the turkey truly is the centerpiece of the holiday. From deep-frying and smoking, to slow cooking and grilling, there are plenty of techniques for cooking the main dish. But sometimes the classic way is the best!
Verona Appliances has compiled a list of our frequently asked questions to help you prepare your turkey and the rest of your meal for the big day if you're this year's host.
Q: What size turkey will fit in my range?
A: Depending on the size of your Verona Range or Built-in oven, you may fit a turkey that is up to 25lbs or more.
In a 36″ single oven cavity, expect that a 25 lb. or larger turkey will easily fit; plus, there should be some room for a side dish or two.
In our 24"- 30" ranges and wall ovens the interiors can approximately accommodate a 16" X 13" pan, which will fit about a 20 lb. turkey.
In our 36" double oven ranges, a 10 lb. turkey pan will fit in the secondary oven and a 25 lb. will easily fit in the main cavity.
Q: How long should I cook my turkey and on what cycle(s)?
A: The times below are based on roasting the bird (unfrozen), breast side up, at 400°F for the first 30 minutes, then reducing the oven to 325°F and roasting until done. Aim to have the bird done about 45 minutes before serving to allow it to rest for 30 minutes – and time to carve. The times below reflect an unstuffed bird:
Turkey Weight                           Roasting Time
10 to 12 lb.                                        1 3/4 to 2 1/4 hours
12 to 14 lb.                                        2 to 2 1/2 hours
14 to 16 lb.                                        2 1/4 to 2 3/4 hours
16 to 18 lb.                                        2 1/2 to 3 hours
18 to 20 lb.                                        2 3/4 to 3 1/4 hours
20+ lb.                                                3 to 3 3/4 hours
Q: How do I keep cooking time on track?
A: One of the most overlooked aspects of cooking prep is pre-heating. Make sure you leave adequate time for your oven to fully pre-heat before you put your turkey in the oven, otherwise, the entire cooking process will last longer.
Utilize your convection fans. Verona's new Designer Series of 36" ranges are perfect for keeping cook-time to a minimum with dual fans that allow for optimal heat distribution and consistent cooking temperatures.
Resist the temptation to open your oven door! Doing so causes a great amount of heat to escape from the cavity and the heating cycle will need to start up again. The new, brighter dual halogen lights in the Verona Designer Series gives you a clear view of what's going on inside the oven and will keep you assured your turkey is moving along.
Q: How do I know if my turkey is done?
A: The breast should register 165°F and the thigh, 175°F. You can use a meat thermometer, like the one available in the Verona Chefs Pak, to determine when the turkey is properly cooked.
Q: What is European convection and why use it?
A: Verona electric ovens use True European Convection cooking, which incorporates a third element and the use of fans. The added element and heat circulation ensures that the turkey will roast evenly on all sides. The even airflow will also keep the turkey moist and minimize the need for basting throughout the cooking process.
Another advantage of a True European Convection function is that it prevents flavor transfer, which allows you to cook multiple dishes at once without your pie tasting like your green beans.
Q: When should I begin cooking and warming my side dishes?
A: In a single oven range, such as the new Designer Series which features an extra-large oven cavity, you can start a side dish or two while your turkey is also cooking. Otherwise, you should start preparing your side dishes while the turkey is cooling.
If you have a double oven range like the one offered in the Verona Prestige Collection, you can begin to cook or warm side dishes in the smaller oven while the turkey is still cooking in the larger oven – or vice versa if you are preparing a smaller bird.
And let's not forget about the stovetop prepped dishes that truly add to a well-rounded meal – gravy, soup, sautéed veggies, etc. These types of dishes tend to require more precise and varying temperatures, which are easily accommodated by the new brass burners on the Designer Series ranges. With brass burners, you can go from a quick boil to a slow simmer with better control.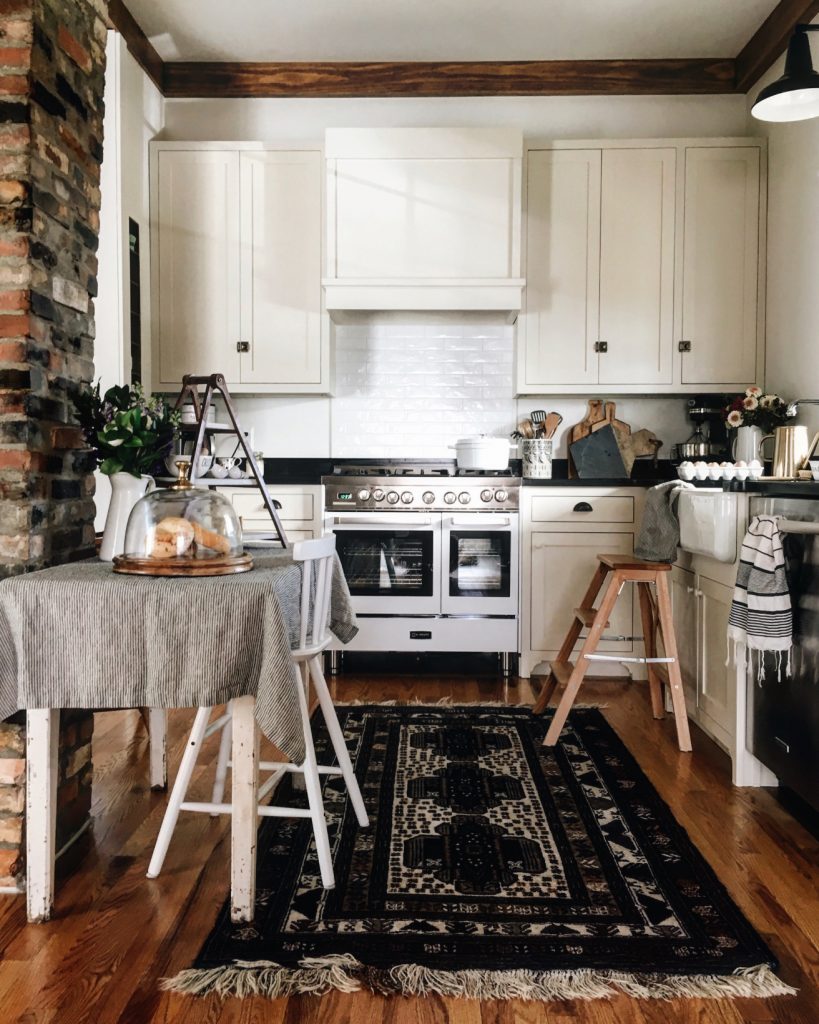 Q: What is the importance of proper ventilation?
A: A considerable amount of grease and humidity will be expelled into the air in your kitchen on Thanksgiving. To reduce lingering fumes and moisture, be sure to utilize proper ventilation, like a range hood, while cooking. A running vent can also help get rid of built-up heat as well, so your kitchen and nearby areas, like your dining room, don't get too uncomfortable.
Verona Appliances offers two types of hoods that will properly ventilate your kitchen during the holiday season.
Want more inspiration for your Thanksgiving feast? Bon Appétit offers 50 delicious recipes from cornbread stuffing to pecan pie and everything in between!
For more from Verona Appliances, visit www.veronaappliances.com