In Phoenix, Arizona Ellie Folz and the team at Elz Design worked to flip a dated desert home into a classic modern masterpiece that captured the original charm of the house. Before Ellie came in, the 35th street project was still sporting its original closed in kitchen with a dysfunctional layout and decades old appliances. The goal of the renovation was to create a modern, yet inviting space that would attract homebuyers and sell quickly.
"I like simple clean lines, but with some warmth," says Ellie of her inspiration. The design was beautifully executed by blending modern details, such as waterfall countertop edges and stainless-steel appliances, with organic materials like reclaimed wood beams and marble.
Directly across from the middle island sits a 36″ Verona Appliances Dual Fuel Double Oven Range in stainless steel. According to Ellie, the range was picked because of its stunning aesthetics and technical features. "The Verona range is sleek, modern, and really compliments all the other appliances. The price of the Verona range fit perfectly within our desired renovation budget. The two ovens in one is a great feature and selling point for a potential homebuyer!"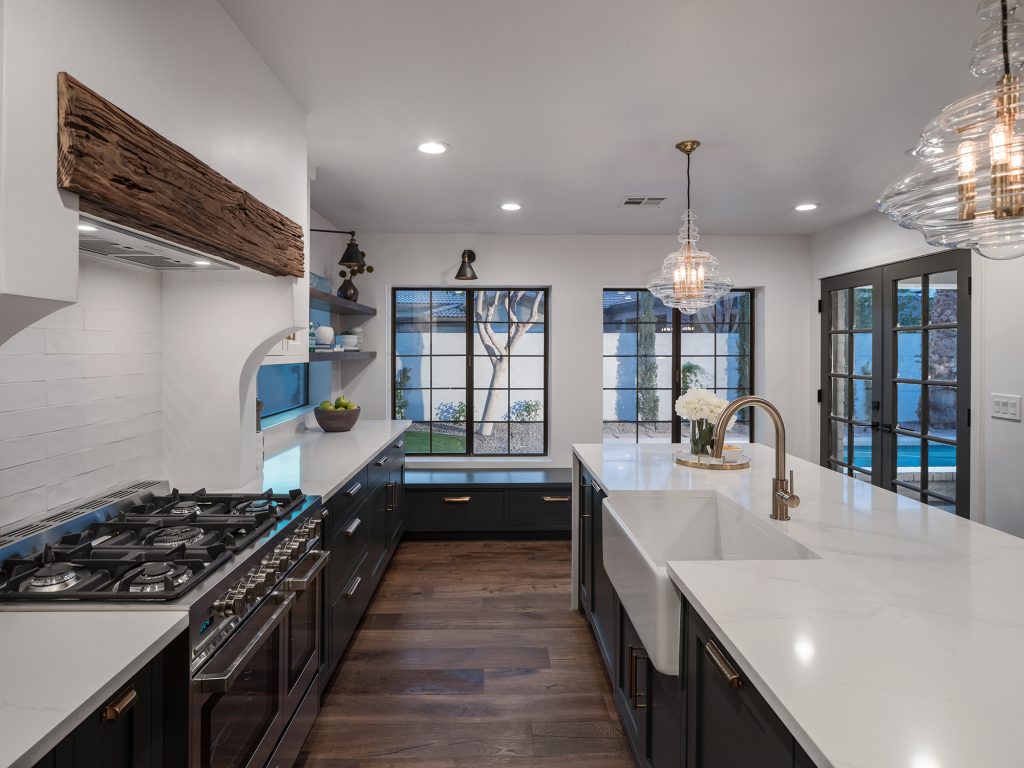 Of her personality as an interior designer, Ellie reveals "I typically don't choose just one style. I like to mix complimentary styles together." The combination of light and dark cabinetry modernizes the kitchen, while gold hardware adds some trendy warmth. The farmhouse sink brings in a touch of country while the stainless steel appliances keep it contemporary.
Through all these stunning designs, Elz Design has created a timeless kitchen that is also state of the art. The spacious fridge alongside Verona's five-burner double oven range has the potential to accommodate any size family. Happily, Folz reports, "This home was sold before it hit the market!"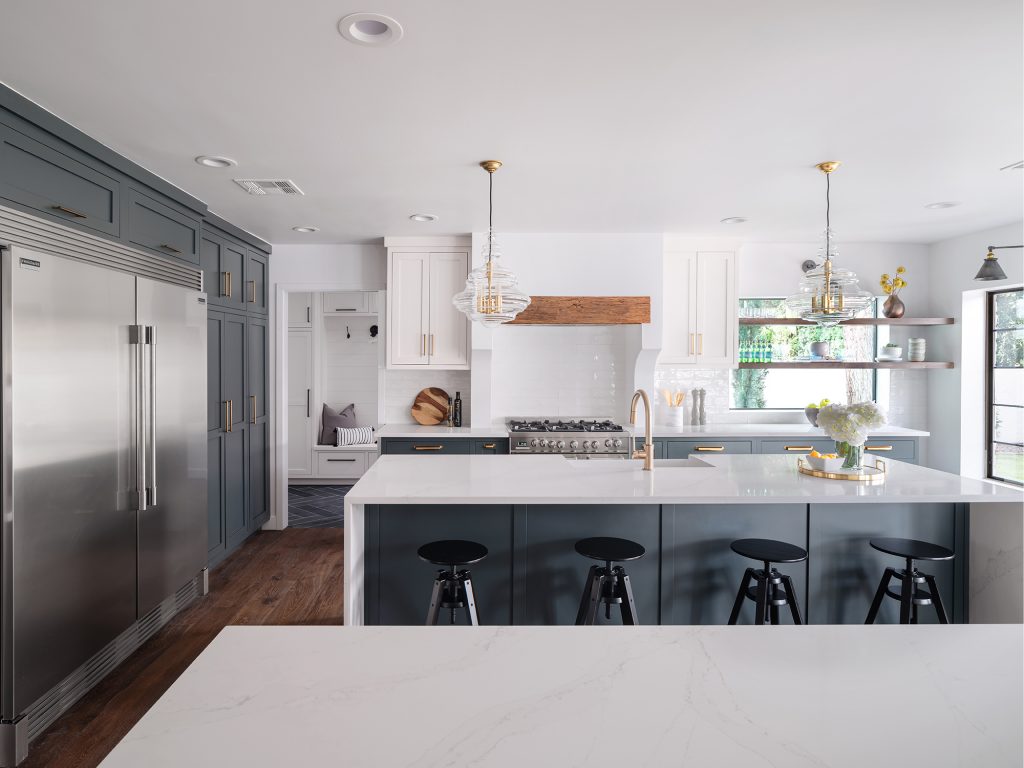 Follow more of Ellie's designs on instagram at @elliefolz and on facebook at @elzdesignhomes. Photography by Dan Ryan, @roehnerryan, www.roehnerryan.com.