Verona Appliances has helped aid in the renovation of a severely devastated 1912 home, and bring together the new with the old.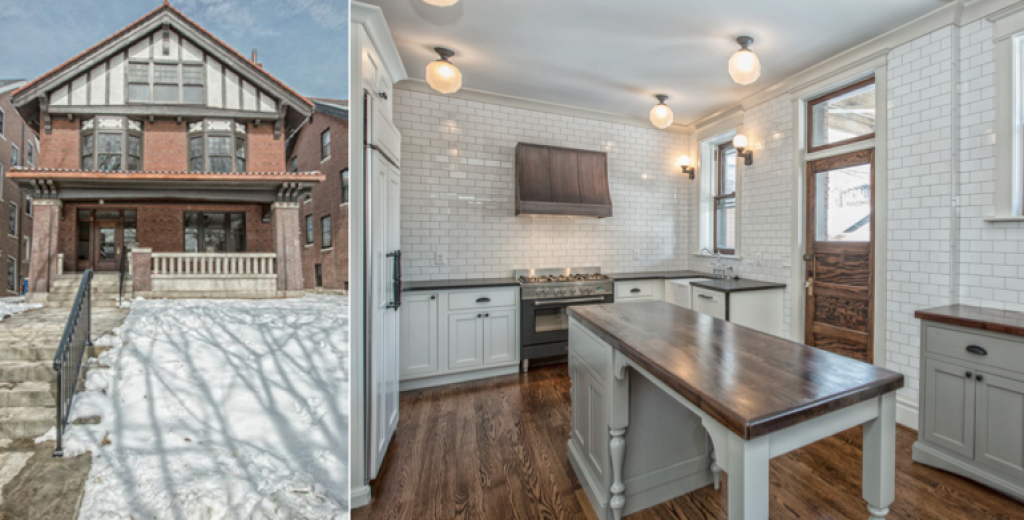 In St. Louis, Missouri Period Restoration, a company specializing in historic restoration, sought out to restore the early 1900s home. "The house was in the same family since the 1950s and was given to one of the kids to whom then let it go. It was in severe disrepair and required a major restoration," said Randy Renner of Period Restoration.
The goal of the renovation was to preserve many of the older, more historic features of the exterior such as the wood windows, slate/tile roofing and copper work while upgrading the interior elements yet still keeping it consistent with the time period. "Kitchens of course are the main thing everyone cares about so the look we achieved on [the Pershing project] was great," said Renner. "Subway tile throughout, with a copper hood. Not a lot of wall cabinets (period) and counterparts that would be similar to what was around in the early 1900s."
The kitchen was completed with 36" Verona Dual Fuel Single Oven Range in Matte Black. Period Restoration prides themselves in keeping all of their projects time period correct, and making sure every detail aligns with that vision. "[We are] very mindful of each houses' style and architecture when doing a kitchen" said Renner. "Our vision for the kitchen lined up with the looks of the Verona range."
Thank you, Randy and Period Restoration for sharing your Verona Renovation Story and transformation images.