Football season has officially kicked off. If you're hosting Sunday's game-day celebrations, having a game plan is essential for a successful party. Grab your pen and paper and start drafting your to-do list, Verona Appliances has created a list of hosting and recipe tips that are sure to keep your guests entertained.
Have Ample and Comfortable Seating
Your current seating arrangements might not be able to accommodate a large crowd. Bring in additional seats from other areas of your house. You can also create a comfortable game-viewing environment with throw pillows and floor cushions by placing them in spots where people might take a seat.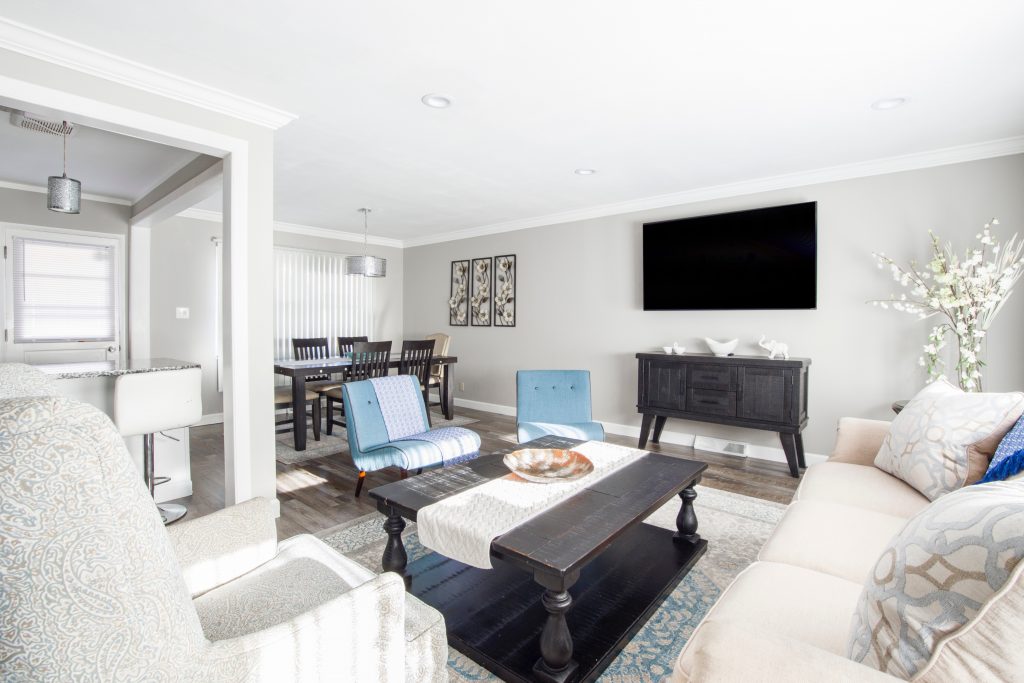 Ensure everyone has a Perfect View of the Game
Guests will most likely be in and out of their seats during the game. Arrange your television and furniture in a position where traffic can flow seamlessly without blocking anyone's view.
Support the Teams
A little decorative detail goes a long way. Score points with football-themed plates and serving trays or napkins, cups and balloons in team colors. Go one step further by transforming your food table into a football field with a green tablecloth.
Provide a Drink Station
Your guests won't want to miss the game to quench their thirst. Create a drink station in your living room. While beer might be the popular drink of choice, please all of your guests with multiple drink options.
Keep Food Flowing and Hot
Guests always gravitate towards hot food options. Let Verona Appliances take the stress out of prepping your menu. Each Verona Range is equipped with high-performance features that will keep your courses flowing and hot until the last quarter:
Burner heads are mounted close to the cooking surface for better heat distribution.
High output double and triple ring burners allow for faster cooking.
European convection ovens are equipped with a third fan element to pre-heat the circulated air in the oven cavity for consistent temperatures and superlative results.
Durable and heavy-duty glass doors keep heat and energy in the oven cavity ensuring timely meal prep.
Game-Winning Recipes
The menu is the most important element of a successful party. Be sure to have enough food and an array of options to accommodate all of your guest's taste buds.
Verona Appliances diverse line of cooking appliances and accessories offer unique features and benefits that offer time-saving prep options such as:
For more from Verona Appliances, visit www.veronappliances.com.