The kitchen is the heart of the home, a place where family members gather for social interactions, making it the focal point of the house. It is a space where cooking is infused with love, and what better way to share these cherished moments than through a Thanksgiving meal? Whether it's the mouthwatering marshmallow-topped sweet potatoes, crisp string beans, flavorful stuffing, or the savory turkey centerpiece, EuroChef aims to elevate your delicious home cooked meals this holiday.
Our Verona and Lofra brands are dedicated to enhancing your cooking experience by offering functional and user-friendly cooking modes to assist you in preparing your Thanksgiving feast. We've compiled a list of frequently asked questions to make cooking a breeze.
Q: What size turkey will fit in my range?
Depending on the size of your EuroChef Range, you may fit a turkey up to 25 lbs. or more.
In a 36″ single oven cavity, expect that a 25 lb. or larger turkey will easily fit; plus, there should be some room for a side dish or two.
In our 24"- 30" ranges and wall ovens, the interiors can roughly accommodate a 16" X 13" pan, perfectly suitable for fitting approximately a 20 lb. turkey.
In our 36" double oven ranges, a 10 lb. turkey pan will fit in the secondary oven and a 25 lb. will easily fit in the main cavity.
Q: How long should I cook my turkey and on with what oven function(s)?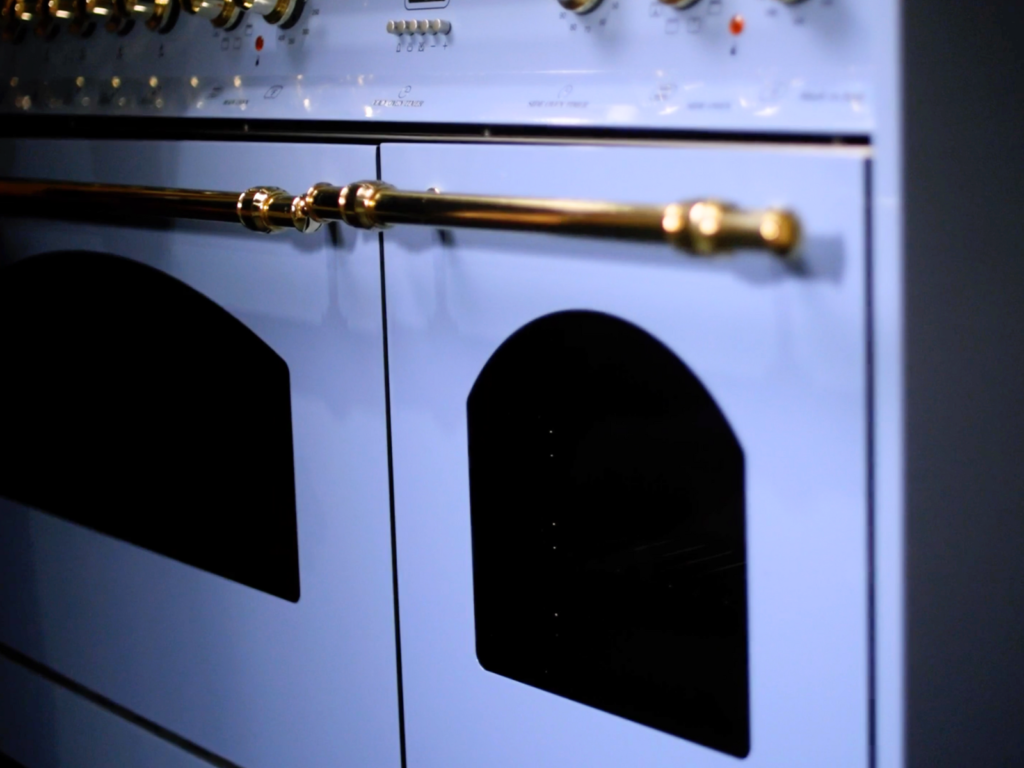 Photo Credit: Lofra Dolcevita 48" Dual Fuel in Lavender
When preparing an unfrozen turkey, begin by using the Conventional Cooking function to roast with the breast side facing up at 400 degrees for the initial 30 minutes. Afterward, lower the oven temperature to 325 degrees and continue roasting until the turkey is thoroughly cooked.
Turkey Weight Roasting Time
10 to 12 lb. 1 3/4 to 2 1/4 hours
12 to 14 lb. 2 to 2 1/2 hours
14 to 16 lb. 2 1/4 to 2 3/4 hours
16 to 18 lb. 2 1/2 to 3 hours
18 to 20 lb. 2 3/4 to 3 1/4 hours
20+ lb. 3 to 3 3/4 hours
Q: How do I keep cooking time on track?
It's essential to always leave adequate time for the oven to fully preheat before cooking, as failing to do so can extend the cooking duration. It is also helpful to begin the cooking process with cookware and foods at room temperature, and not directly taken from the fridge to the heated oven.
Convection fans will also assist in maintaining consistent temperatures and are often used for cooking turkeys and roasts, as they help to keep the cooking schedule on track. Verona's Designer Series of 36" ranges are ideal for keeping cook-time to a minimum with its dual convection fans that ensure optimal heat distribution for the most even cooking temperatures throughout the entire oven cavity.
Another valuable tip for staying on course with your cooking time is to resist the temptation to open the oven door, as this action leads to heat escaping and then the need for the oven to work to reach the set temperature once again. Instead, utilize the oven light to keep your cooking progress visible without the need to open the oven door, preserving the heat and energy.
Photo Credit: Beth Bryan; Verona Chefs Pak
Q: How do I know if my turkey is done?
Ensure that the turkey's breast reaches a temperature of 165 degrees Fahrenheit, while the thigh should register at 175 degrees Fahrenheit. To guarantee the turkey is cooked to perfection, we suggest using a meat thermometer, such as the one included in the Verona Chefs Pak.
Q: What is European Convection and why use it?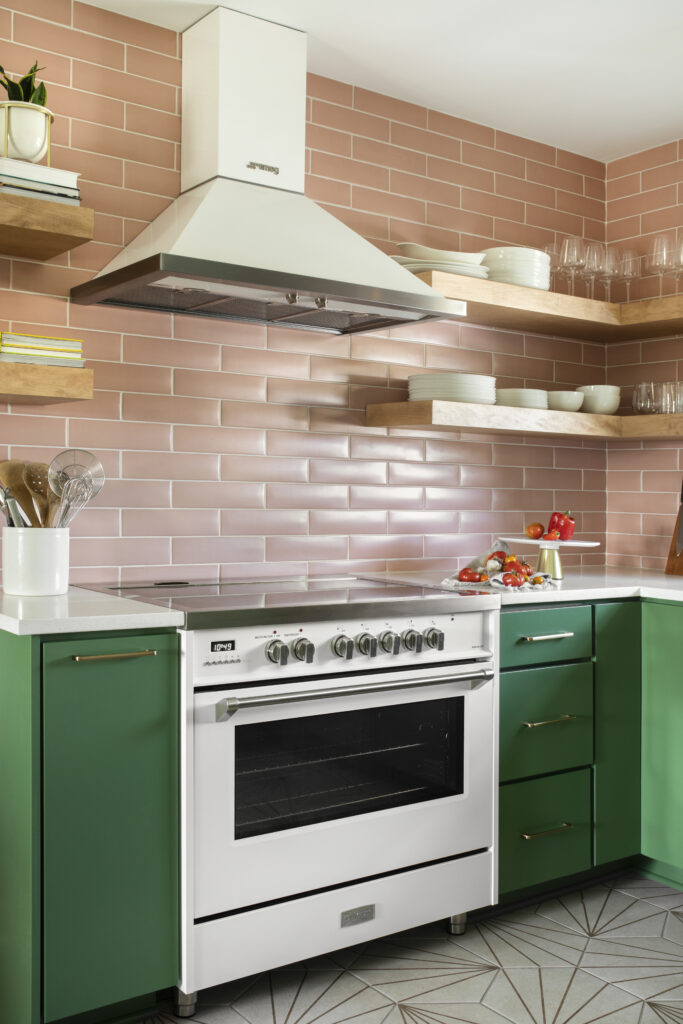 Photo Credits: Caroline Sharpnack, Leverick Homes, Aimee Lee Kinssies Design, Dustin De Rosier
European Convection cooking combines a third heating element that works in conjunction with the convection fan(s), guaranteeing even roasting of the turkey from all angles. The consistent airflow will keep the turkey moist and minimize the need for frequent basting. Additionally, it effectively prevents flavor transfer, enabling you to cook multiple dishes at once without the risk of your pumpkin pie tasting like your asparagus. The European heating element combined with the convection fan(s), overall helps you to enjoy your meal more quickly without any concerns about flavor intermingling.
Q: When should I begin cooking and warming my side dishes?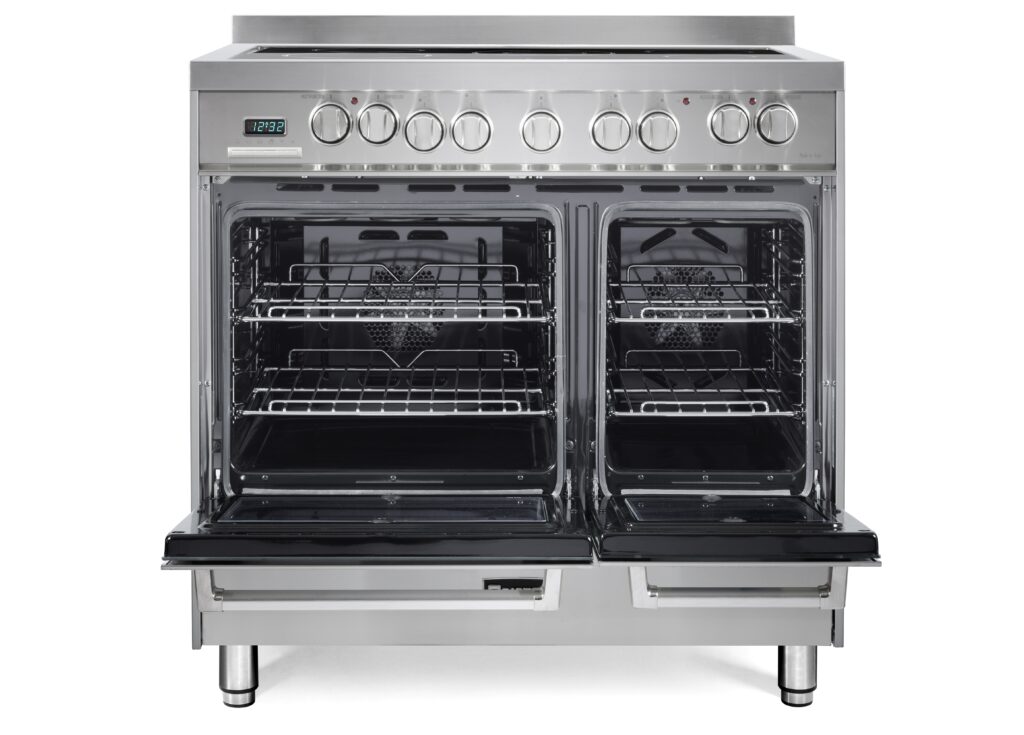 Verona 36" Electric Double Oven Range
When using a single oven range, which features an extra-large oven cavity, you have the flexibility to start preparing side dishes while your turkey is roasting. You can also use the oven to reheat other dishes once the turkey is done cooking and begins to cool down. On the other hand, if you have a double oven range, you can cook or warm side dishes in one oven while simultaneously roasting the turkey the other oven. This allows for seamless multitasking, offering you the utmost convenience in preparing your complete holiday meal.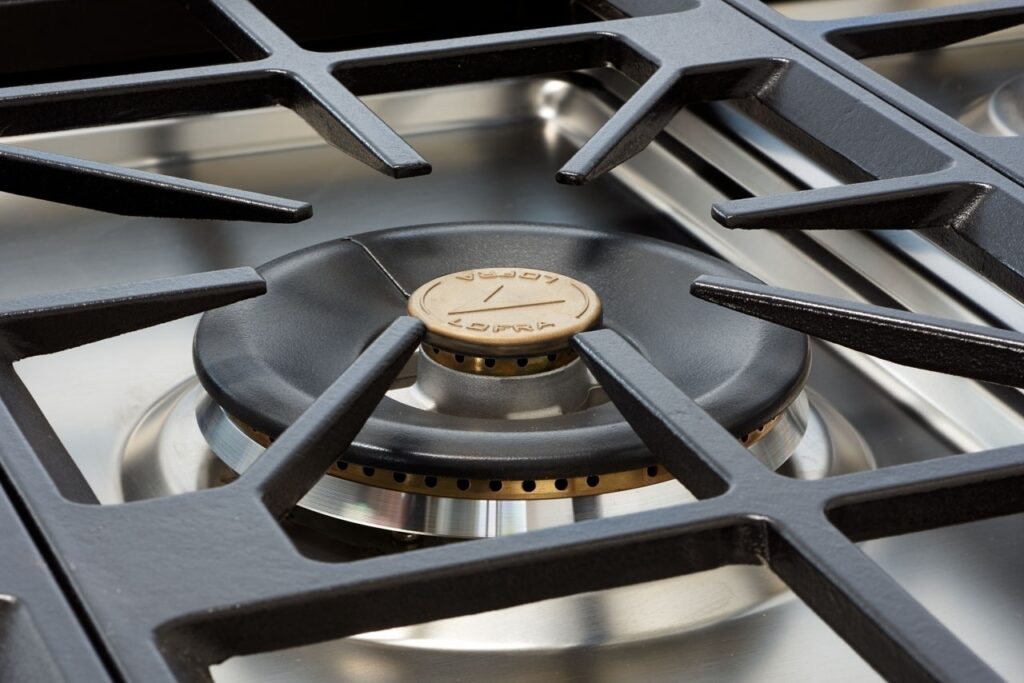 Additionally, stovetop prepped dishes such as stuffing or mashed potatoes contribute to a well-rounded Thanksgiving feast. Each Lofra semi-sealed brass burner is perfect for precise cooking performance with its heat precision and flexibility.
Q: What is the importance of proper ventilation?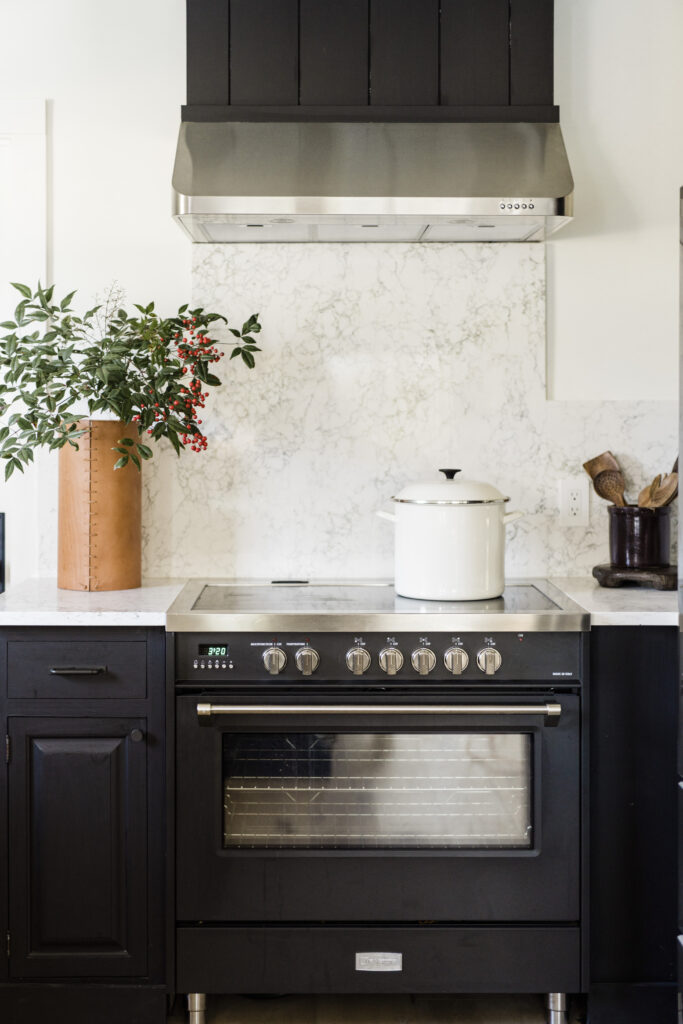 Photo Credit: Anastasia Casey; 36" Designer Electric Range in Matte Black
To minimize the persistence of fumes and moisture when cooking, the range hood can effectively reduce the accumulated heat, odors, grease and humidity that will be generated in the kitchen during Thanksgiving preparations. Both Verona Appliances and Lofra offer a selection of hoods designed to efficiently ventilate your kitchen throughout the holiday season.
For more from projects, products, trends and news Verona Appliances, follow us on Facebook or Instagram or visit www.veronappliances.com
To learn more about Lofra, visit https://lofra.us/ and follow us on Instagram, Facebook, LinkedIn, Pinterest and YouTube.