The Pendulum Swings with Kitchen Designs Featuring Verona Appliances
The defining kitchen color trends of the 10s were dominated by soft shades of white, grey and blue in modern farmhouse settings. As we move closer to the end of another year and further into a new decade, Verona Appliances notes a different trend emerging in kitchen design – the explosion of color. The pendulum always swings to the other end, and the following projects prove that colorful kitchens are this century's version of the roaring 20s.
Jungle Green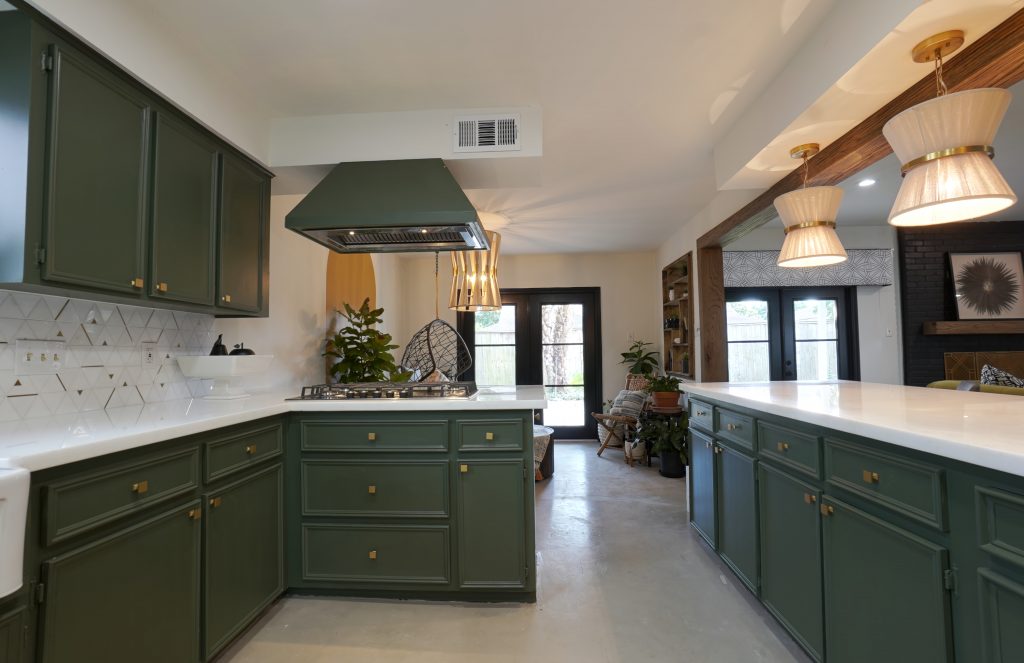 Biophilia is everywhere in the design world. Certain shades of green, reminiscent of what is found in nature, provides balance and harmony. It's a feeling we all crave as we escape the craziness of the outside world at home. This kitchen uses a jungle green hue paired with reclaimed wood beams to evoke a sense of peace and tranquility that often comes with natural materials. The geometric backsplash is also a wonderful nod to the art-deco design of a century's past.
Butter Yellow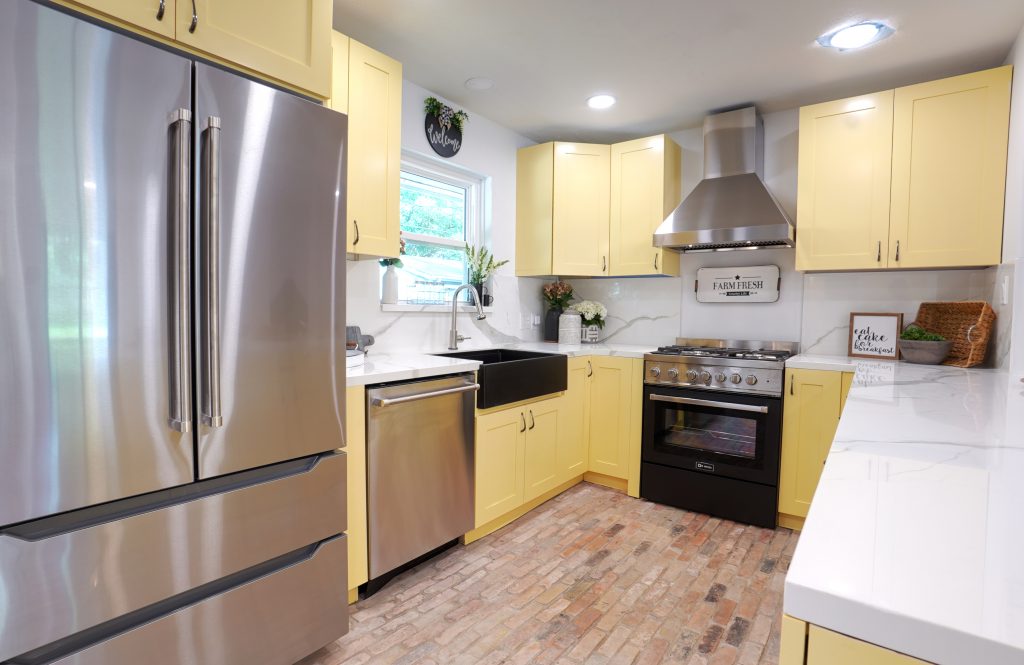 We all need a little more sunshine in our lives. Feel more confident, optimistic and cheerful at home with this uplifting shade of yellow. "Illuminating" was named the 2021 Pantone Color of the Year, so we expect to see more yellow appearing in kitchen designs. To create an even more exciting kitchen, add a punch of contrasting color with an appliance in matte black.
Stark Black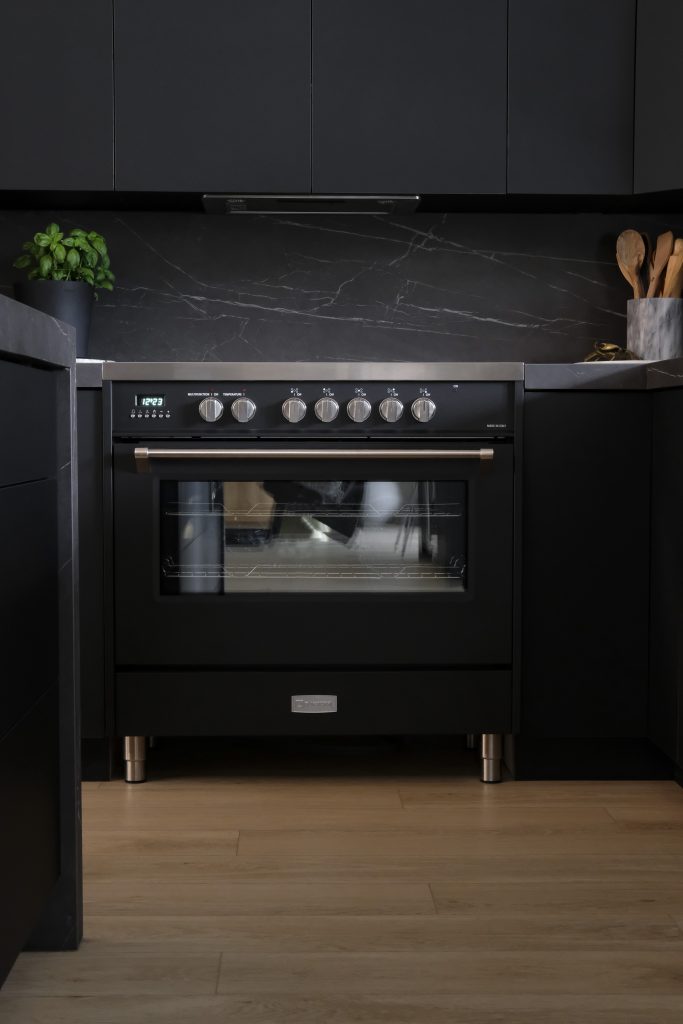 Luxurious. Glam. Modern. We have seen matte black accents slowly dominate the interior design scene, but this kitchen takes it up a notch by outfitting the entire space in it. From the marble backsplash to the cabinetry to the range, this kitchen is bold and moody. You can't get any further away from the all-white kitchen than this!
Sapphire Blue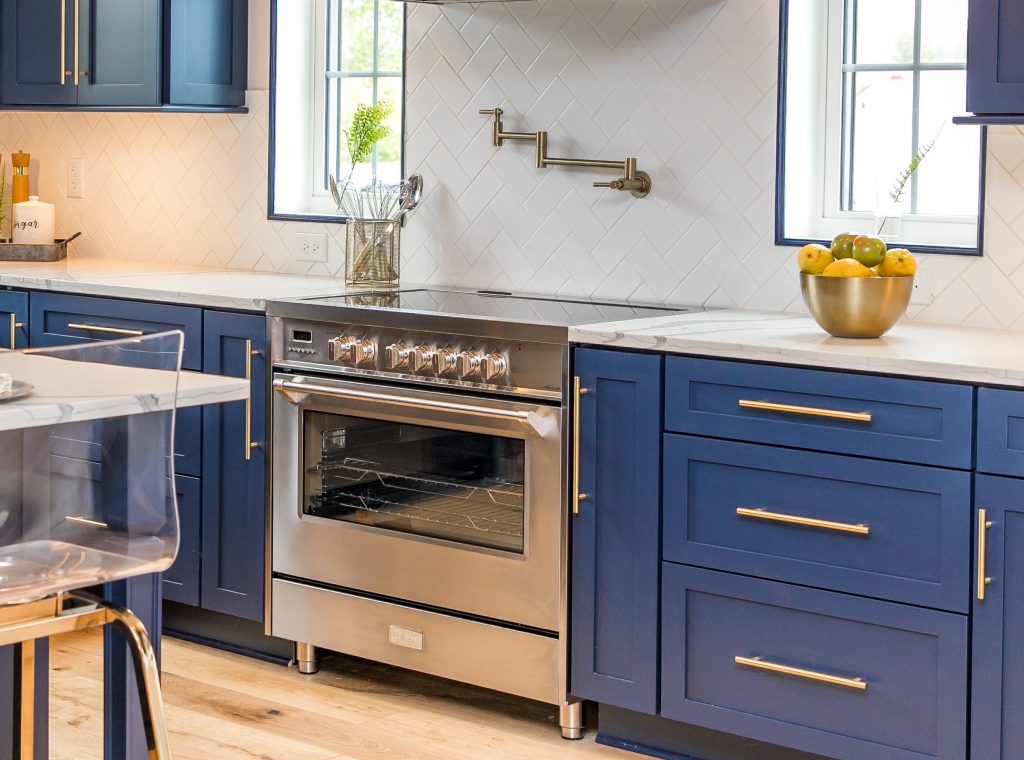 This jewel-toned blue has been used as an accent color on islands, but now it's the star of the entire kitchen. Whether your design style is coastal, modern, farmhouse or transitional, sapphire blue cabinetry creates a calming effect, which again, is a feeling we all crave to bring into our homes. Mixing metals is also a trend we see in kitchens; this designer pairs a stainless steel appliance with gold-toned hardware.
About Verona: Verona Appliances' stylish line of ranges, ovens, cooktops, ventilation, dishwashers and refrigeration have been featured in upscale kitchens around the world since 1958. Designed and manufactured in the suburbs of Venice, Italy, each Verona cooking appliance is held to the highest standards of quality and is made to U.S. market specifications. Verona's new Designer Series offers the ability to customize a range with six trending colors, three knob designs and four fuel options using an intuitive online tool. EuroChef USA is proud to offer the Verona line of appliances through an authorized network of U.S. distributors and retailers, suitable for any sized kitchen.

For more information visit https://veronaappliances.com/