Tiny living doesn't have to mean sacrificing the things you love. In March 2017, San Diego couple Rachael and Virgil, alongside their rescue pup Jovie, decided to commit to a more simple, intentional living lifestyle by purchasing and renovating a 1972 Airstream Overlander which would eventually become their home.
"We took the tiny home route for reasons most do — to live more simply and efficiently," says Rachael. "It seems that when this big life change approaches, you start thinking about what follows. For us, with our wedding approaching later that year, we had hopes of getting our finances under control, buying a fixer upper house and having the financial freedom to live without feeling the heavy, stressing pull of our wallets. Looking to meet that goal in a reasonable amount of time, we realized that it would be about a decade away, at least (!!), if we kept on living as we were. That didn't sit well with either of us."
Rachael and Virgil purchased their Airstream with its original 1972 interior. Together they gutted it down, fixed the chassis and put in all new insulation, subfloor, electrical and plumbing to make everything fresh and new. When it came time to choose the layout, priority was given to the kitchen/dining space. The couple chose a Verona 24″ Electric 110-volt Wall Oven as their primary cooking appliance.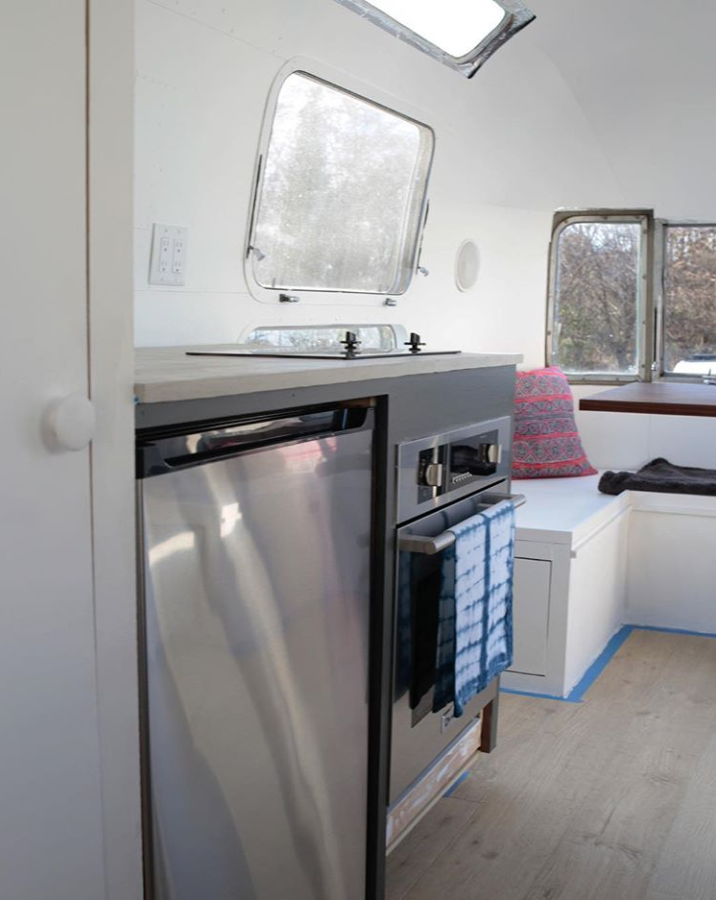 "We both come from Italian families and love to cook together," says Rachael. "Surprisingly, when selecting only electric appliances small enough for a trailer, there aren't very many options. We love the size and design of our cute little Verona oven, and it works GREAT. We were really impressed with the consistency and speed of cooking."
Inspired by southern coastal vibes, Rachael and Virgil describe their style as "California-minimal." The Airstream design features a bright, open layout and a visually unique space that is functional for their day to day lives.
"The kitchen was very important to us, and we wanted to give it the space it deserved," explains Rachael. "In tune with that, we also wanted to have a sizeable table where we could eat our cherished home cooked meals, and with friends if we wanted to"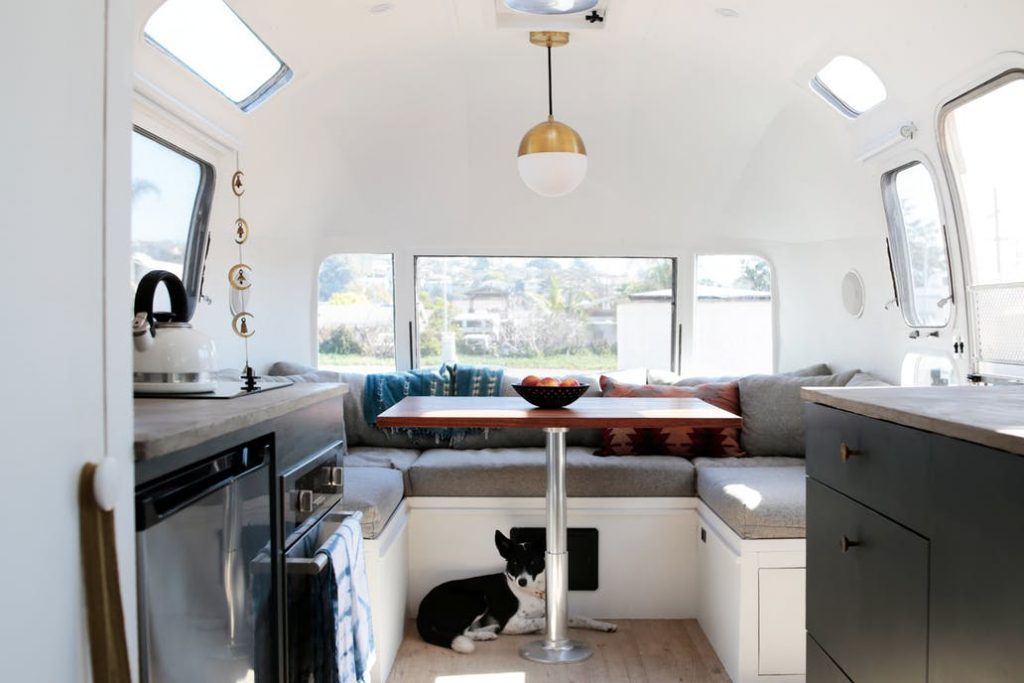 When asked for her best advice for creating a home by Apartment Therapy Rachael replied, "The advice I've lived by is to fill your home with items that speak to you, ones that make you feel something. I've appreciated this William Morris quote on a whole new level since living tiny, and I plan to hold onto this methodology in all of our homes to come — 'Have nothing in your home that you do not know to be useful, or believe to be beautiful.'"
Be sure to read Rachael's house tour feature on Apartment Therapy and follow her on Instagram.