The Lofra brand embodies over 65 years of dedicated passion and commitment to quality and craftsmanship. What began as the production of pots by the Lovato brothers has evolved into the world renowned, high-end luxury appliances we know today. Exclusively imported to the United States by EuroChef USA, Lofra offers three of their innovative collections to the U.S. market. Today, we're taking a closer look at Lofra's iconic Dolcevita Collection.
Transport to your dream Italian destination with the Dolcevita Collection. As the most diverse line designed by Lofra in the early 1960s, Dolcevita offers an unparalleled blend of traditional and modern design elements. This collection pays homage to old school cooking traditions by recognizing the importance of functionality and simplistic cooking technology.
Dynamic Dual Fuel
Available in an array of sizes, fuel variations and distinctive colors, there's no doubt you'll discover a Dolcevita range that exceeds your wildest kitchen aspirations. Dolcevita's dual fuel ranges offer all brass burners and intense cooking power on the cooktop surface with a power span from a minimum of 5,000 BTUs (British Thermal Units) to a max dual power output of 18,000! For added convenience, an LP conversion kit is included with every Lofra range. Also in all models, the ovens (even the secondary ones) offer nine programmable settings, including: defrost, European Convection and a Pizza function that will give any homemade pie the perfect crunch!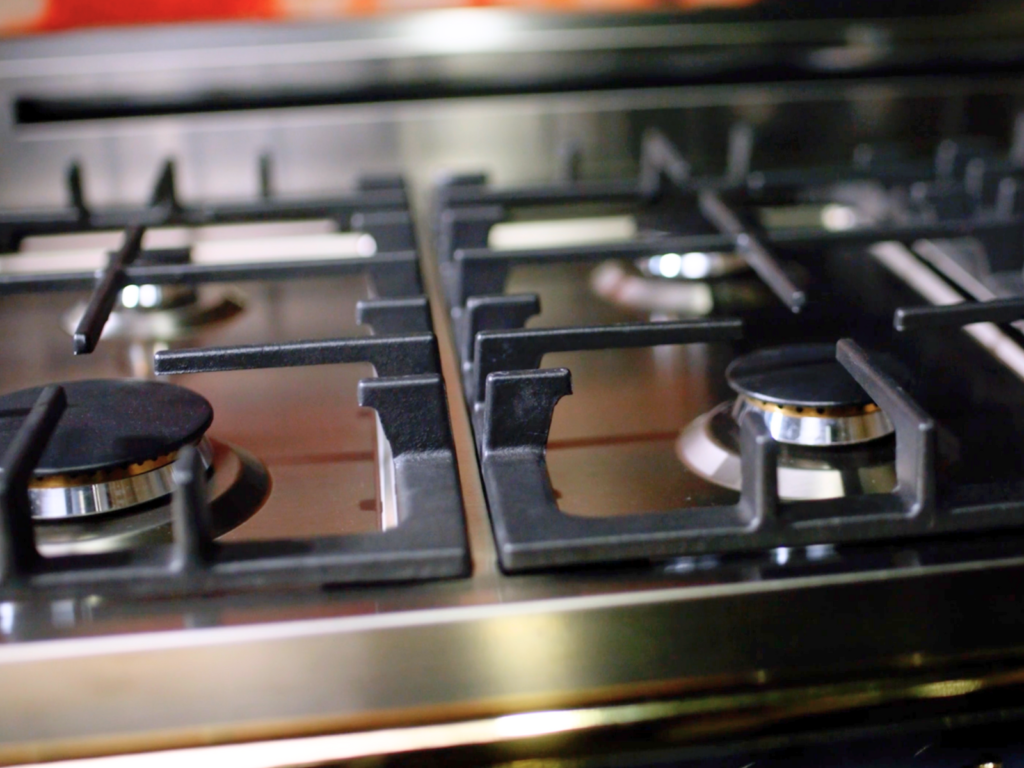 Immaculate Induction
For the traditional 30-inch space,or the larger 36-inch, Lofra presents the Dolcevita induction range options, which offer a world of possibilities. With versatility at the heart of this range, the Lofra Dolcevita provides four or five elements along with a single bridge zone. Each induction element features rapid boil, simmer, and power boost settings. Lofra's induction ranges are also easy to clean, since the cooktop can be wiped down with a simple water and dish soap solution!
Dazzling Details
Exuding opulence and lavishness, there isn't a detail that was spared in the artistry behind the Dolcevita Collection. Each knob, weighing over a pound, is adorned with a subtle body design that emanates sophistication. The oven is also enriched with trim made from solid metal blocks, providing a pop of color in an unexpected place. This range dazzles the senses with two trim options (Chrome and Brass) and four color options (Black, White, Lavender and Stainless Steel.)
Sensational Side Oven
Craving extra burners and added oven space? The 48- and 60-inch Dolcevita ranges add coveted additional burners and an independent side oven. With identical multifunctionality and convection capabilities and independent functionality, it will be the perfect asset for all of your holiday cooking and dinner party hosting!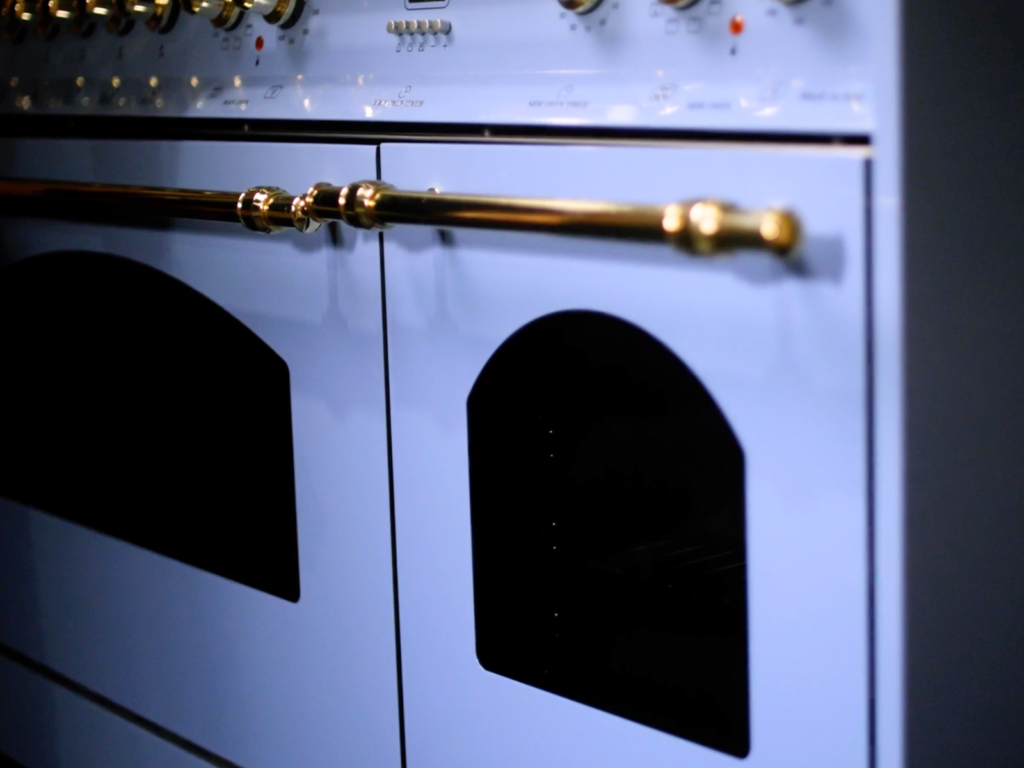 Clever Cleaning Capabilities
If you are constantly struggling with cleaning the glass on your oven door, the Dolcevita provides the perfect solution. Gone are the days of calling a service provider for assistance with cleaning! The oven glass trim on all Dolcevita ranges is easily removable, giving you access to the three panes of oven door glass to make cleaning a breeze.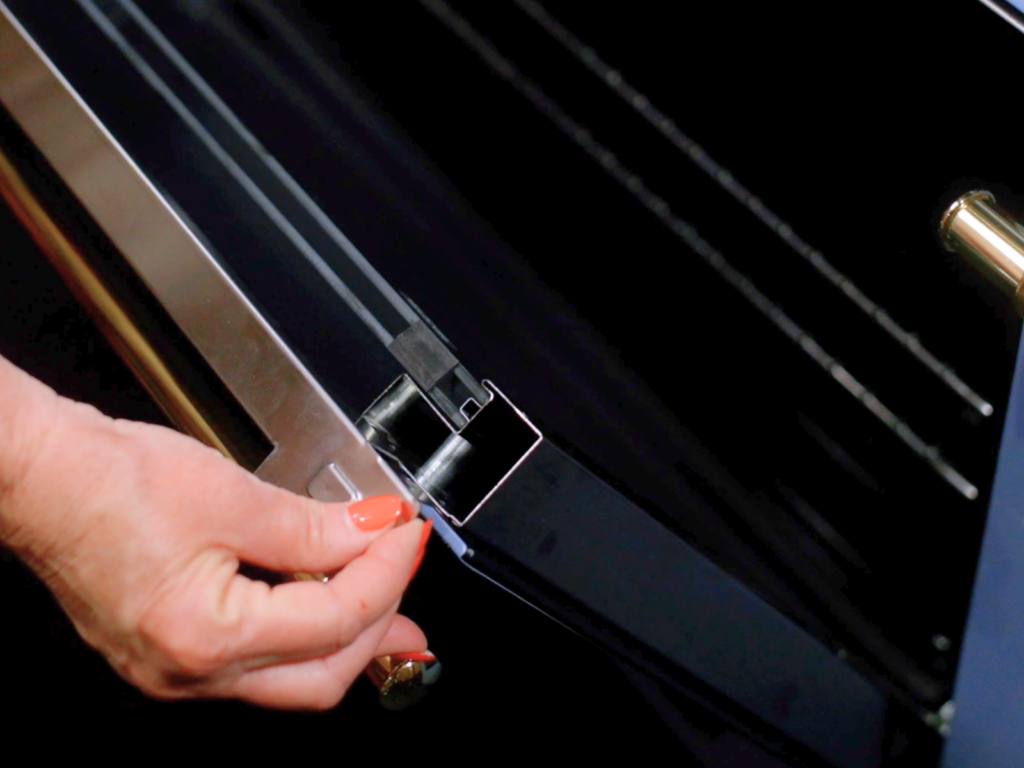 To learn more about Lofra's Dolcevita Collection, visit https://lofra.us/ and follow us on Instagram, Facebook, LinkedIn, Pinterest and YouTube.
Love your Lofra range? Tag us on your social media post for a chance to be featured on the Lofra social channels!